TWISTER STEEL CABLE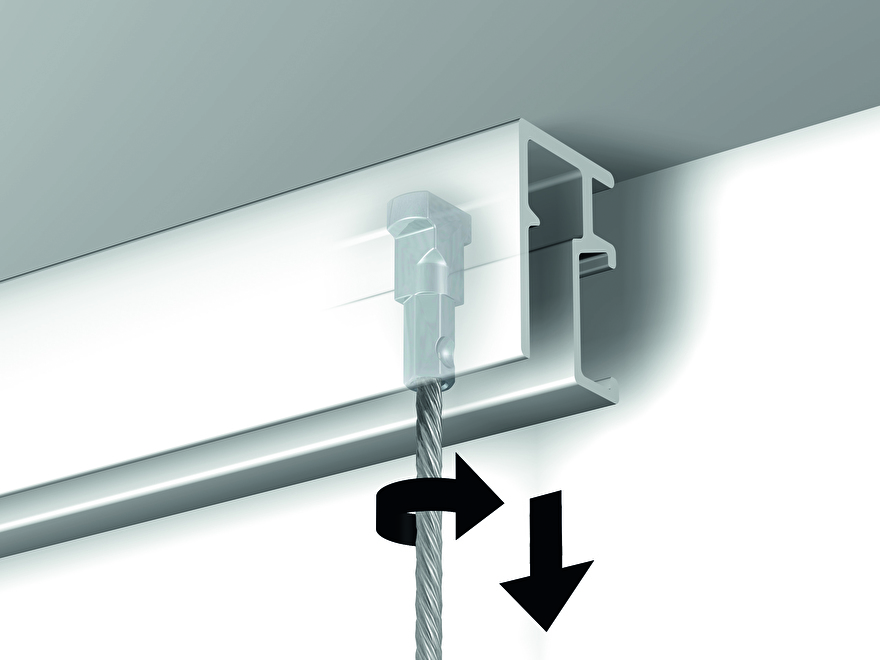 Twister Steel cable
The Twister hanging cords comes in with a reliable transparent perlon cord ø 2 mm polyamide or with a contemporary looking steel cable ø 1,8 mm. Both cords have a 20kg/44lb. capacity. Besides these cords there is also a rigid 2 mm rod with a Twister head available.The cords can be used very easily into the rail; only click and Twist them, very secure and handy!
The Twister Steel cable is available in the following sizes: 100, 150, 200, 250, 300 and 500cm.
They have a maximum capacity of 20kg.
Downloads
Winkelwagen
Geen artikelen in winkelwagen.