R50 – DISPLAY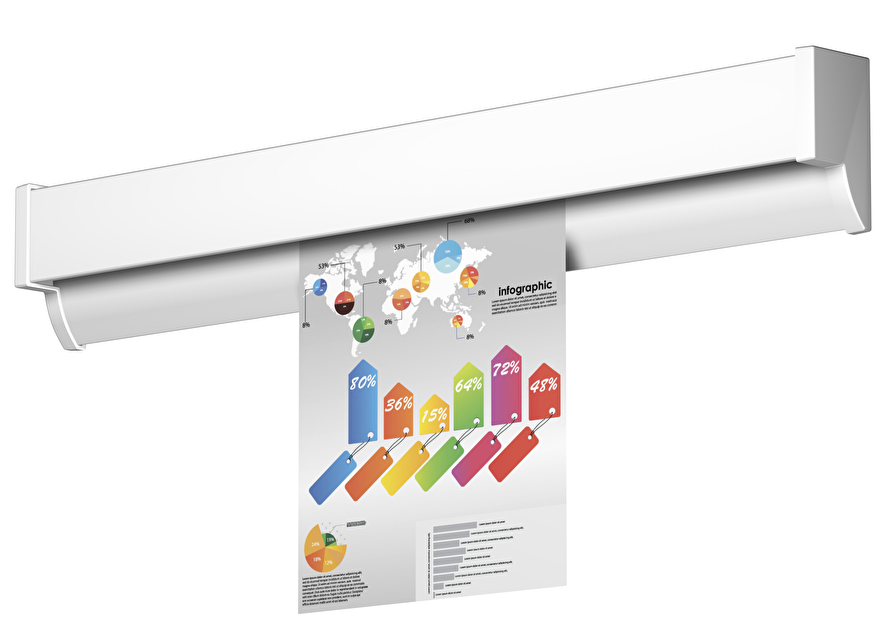 R50 - Display
Newly R50 rail is the most compact profile in the field of self clamping paper holders. You can perfectly display cards, posters, drawings without damaging. You can use them at home, in offices, schools, restaurants and kindergarten. The specially developed rubber clamping profile into the rail makes it possible to hang different paper thicknesses in one.
The R50 rail is produced from high quality aluminium in combination with a rubber clamping inside (30 x 15 mm/1,16 x 0,55 inch).
Available in white/primer; a lively and bright primer white (RAL 9016) which can be painted without any special preparations
The rail is available in 100 and 200 cm
Downloads
Winkelwagen
Geen artikelen in winkelwagen.